Want to discover the French cuisine delights in Paris for a day?
Paris is the capital of gastronomy with a very well known reputation. You would like to discover Paris in a different way with a gourmet touch and with our best gourmet highlights?
Our visit is ideal for gourmet travelers who would like to discover a different Paris and stop in a few gourmet boutiques for a few hours or for a day: between pastries and chocolatiers, to enjoy a restaurant of one of the greatest French chefs or in a typical Parisian brasserie and/or to visit a covered market in the capital, Paris is the best place to experience and discover the French gastronomy.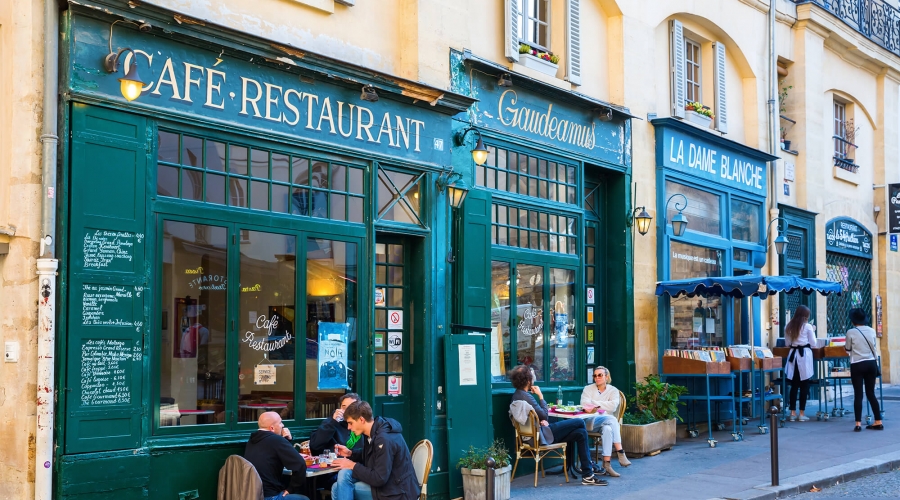 Discover Paris with a gourmet touch is not only to discover the expertise and passion of famous gourmet houses, it is also to marvel with its heritage, its architecture and its various ambience in some neighborhoods throughout our visit.
Our private chauffeur will make you discover culinary delights in Paris with its best highlights to enjoy French gastronomy. For instance, our private chauffeur will lead you to one of the patisseries of the French Chef Cyril Lignac or to stop in a macaron shop, Ladurée on the famous Champs Elysées avenue. We will suggest you to bring back in your suitcase some chocolates created by Pierre Marcolini or to taste one of the pastries revisited of « La Pâtisserie des Rêves » created by Philippe Conticini and Thierry Teyssier. With My Daily Driver, everything is possible according to your greedy wishes and your time.