A day to discover Giverny and the Monet Gardens
Your chauffeur will drop you at Claude Monet's house where this famous French Painter has lived with his family for forty-three years from 1883. During your private guided visit in the house and its garden, you will feel a unique atmosphere which still reigns in this artistic, natural and cultural place.

It is in this peaceful and covered in flowers garden where Claude Monet had found his greatest source of inspiration. Claude Monet's paintings are well-known for their landscapes and reflections of water, the water lilies and aquatic plants that he painted in series over the course of the day and the seasons. To feel even more inspired, Claude Monet decided to create a Japanese garden with a typical bridge inspired by Japanese bridges in order to keep painting this amazing garden following the cycle of the seasons.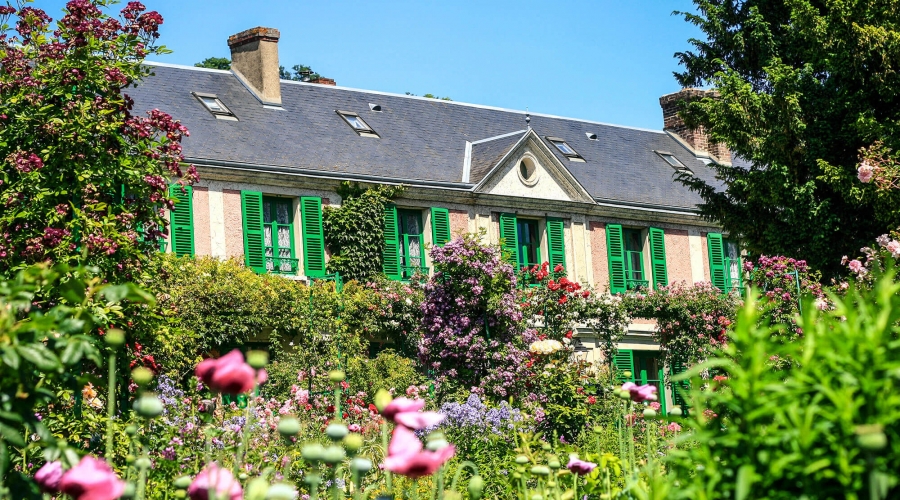 You will take your time to visit Claude Monet's house with his first studio and a collection of his paintings reproduction, his private apartments with his bedroom, his living room and dining room. A cultural visit unmissable which retraces a part of Monet's life and his passion for nature and gardening.

Not far from the house and the garden stands the Museum of Impressionists which holds a beautiful collection of paintings of the 19th century with temporary and permanent exhibitions.
You can also stroll in the small streets of Giverny, visit the church of Saint-Radegonde and even lunch in one of the restaurants in the village.