A VIP shopping experience at the Vallée Village
If Paris is the capital of fashion, then the Vallée Village is definitely the capital of affordable luxury. Located less than 45 minutes from the centre of Paris, a stone's throw from Disneyland, the Vallée Village is a must-visit place for unforgettable shopping with friends, family, or even on your own.
Treat yourself to an exceptional day, just the way you want it, by booking a private driver.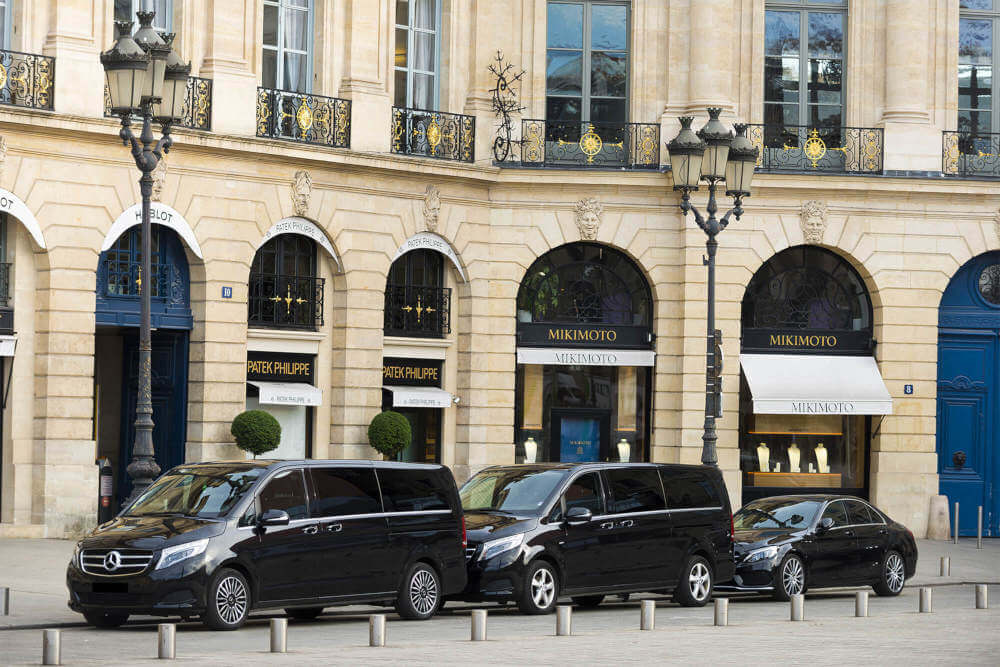 Why should you travel to the Vallée Village with a private driver?
The Vallée Village is the perfect spot for shopping in Paris. This real-life, open-air village features 120 luxury brands, all showcasing their collections at discounted prices. In this tree-lined, fully pedestrianised cocoon, the adorable, colourful houses are all home to leading designers – the guarantee of a unique shopping experience.
To prepare your trip to Val d'Europe and reach the Vallée Village easily without the stress of taking public transport, the ideal solution is to book the services of a premium car with a private driver through My Daily Driver.
A private driver in Paris: Enjoy the star treatment
Whether in the centre of Paris or directly from the Roissy-Charles de Gaulle or Paris-Orly airports, our private drivers will meet you at the place of your choosing. Both discreet and trained in driving VIPs, they will pick you up in a sleek sedan car or a premium van before driving you in total peace and quiet to the Vallée Village.
All our vehicles offer special features, including refreshing wipes, bottled water, baby car seats and booster seats. Make yourself comfortable and let the driver do the rest.
A private car with a driver at the Vallée Village: Carefree, luxury shopping
To make your shopping trip to the Vallée Village as simple as possible, our private driver services in Paris make your life easier. You don't need to embarrass yourself with countless shopping bags. Instead, your purchases can be stored in the car whenever you want.
Throughout the day – or for a half-day – your belongings will be kept safely in the vehicle while your driver remains at your disposal for any transfers. To make the service even more VIP, My Daily Driver also offers a range of advantages in our partner boutiques for even more affordable luxury shopping.