A magical evening aboard a private car
When Paris sparkles with a thousand lights, the city is even more magical and enchanting. Our night tour will make you discover a Paris flooded with lights with the famous and amazing Eiffel Tower which sparkles with a thousand lights, the district of the historic and typical Montmartre and its alive ambience with the Place du Tertre or the Quartier Latin and its small streets leading to the imposing Cathedral Notre Dame de Paris or even the long and illuminated the Champs Elysées Avenue and its Arc de Triomphe.
You can also live the experience of a dinner show in the famous Moulin Rouge (optional) or during a dinner cruise on the Seine river (optional) and discover the main monuments in Paris at nightfall.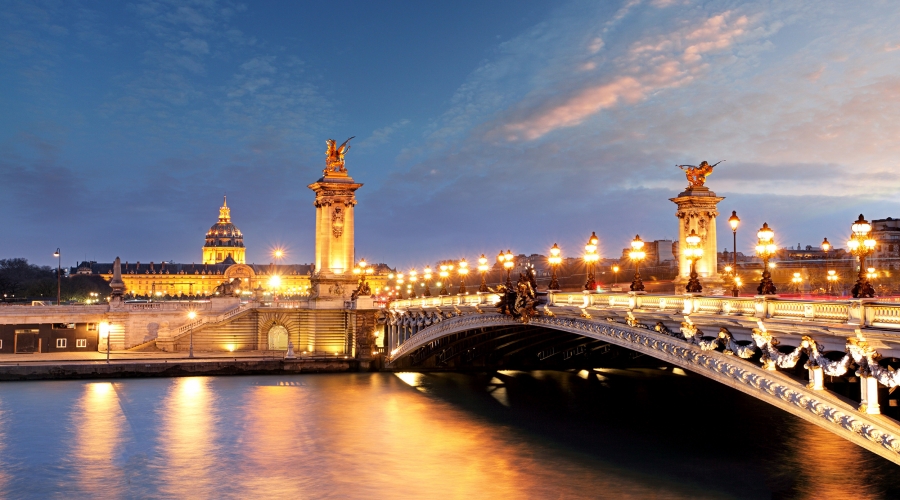 A private night tour just for you and with a private guide
According to your desires, you can choose a night tour with a private and fully licensed English-speaking guide who will accompany and make you discover a Paris by night with stories, anecdotes and explanations about the city, its story and its monuments. Several stops can be organized upon your wishes and your time.

Alternatively, you can choose your night tour with one of our private chauffeurs only who will drive you to the heart of Paris in order to make you discover the city and to let you admire the monuments, streets and illuminated facades for a few hours. Our chauffeur's main mission will be to drive you safely to the main places in Paris that you cannot miss!

Exploring Paris by night according to your desires
Whether you choose to discover Paris by night alone, as a couple, as a family or with friends, your private chauffeur will drop you wherever you want, will wait for you and will advise you the best places to have dinner and/or to experience nightlife in Paris with a selection of bars, discotheques, cabarets and concert halls etc.

Paris offers so many places to discover the city by night that our visit will surprise and amaze you and will show you that Paris is not only the "City of Light" but also a lively city every day, every night and everywhere.