Disneyland Paris, the easy way!
Visiting Disneyland is a dream come true for all children – and the guarantee for parents of creating lasting memories with the family. Located some 20 miles from the centre of Paris and just 1 hour from the Roissy-Charles de Gaulle and Paris-Orly airports, Disneyland Paris is accessible from all major European capitals.
However, actually arriving at Disneyland Paris is not always a walk in the park. From busy public transport and often-complicated traffic on the roads, your magical day can quickly become a nightmare. There's just one solution to ensure that your day goes smoothly. Simply book a premium private car with a driver through My Daily Driver.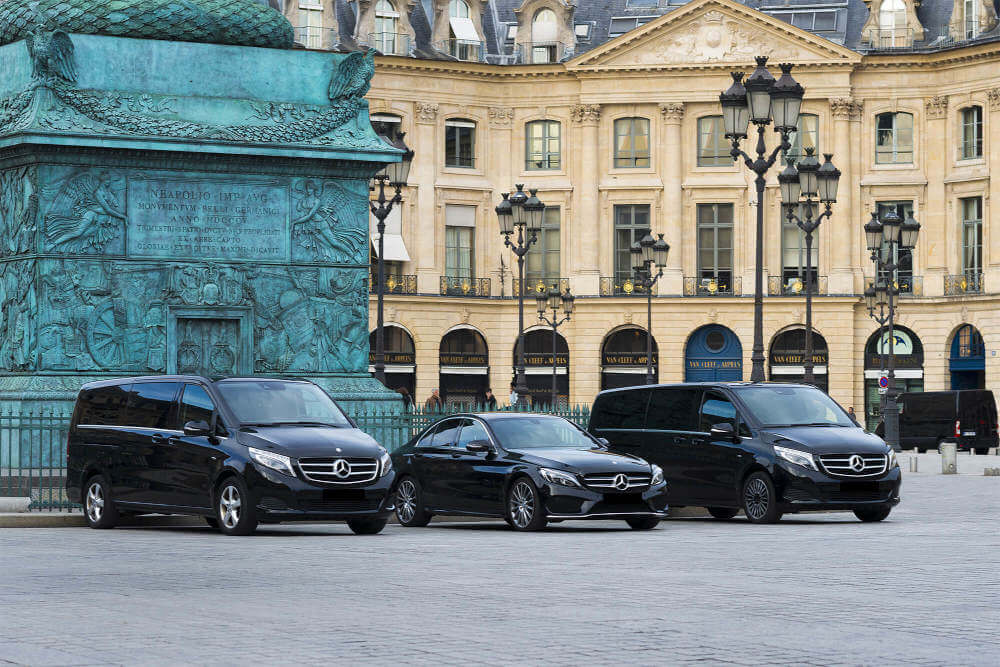 A private driver for Disneyland Paris: The advantages of premium private car services
Are you arriving at one of the Paris airports before travelling to a Disney Hotel? Are you arriving in Paris by train and going straight to the Park? Are you leaving from Paris, or from a town in the Île-de-France region, to visit Disneyland? Wherever you are leaving from, avoid the stress of public transport by booking a premium private car with a driver in Paris.
A luxury private car with a driver for a VIP transfer to Disneyland Paris
You no longer need to worry about traffic jams, the stressful RER train system, or being exhausted by fighting your way through the crowds. Our private drivers will take care of you. For small families, our luxury saloon cars have 3 comfortable seats. An elegant car for a stress-free journey to Disneyland Paris.
For groups of friends or large families, our 7-seater vans combine style and practicality with their modular interiors. The ideal solution for when you're travelling.
A bespoke service with My Daily Driver
Set off at the time that suits you, from the place that suits you. Leave Disneyland Paris whenever you want, to go wherever you want. Your private driver will be at your disposal to take care of all your transfers to and from Disneyland.
You can therefore organise your day in any way you want. You don't have to rush, and you can take full advantage of the Disney Park while enjoying special moments with the people you love.
With My Daily Driver, you can sit back and immerse yourself in the magic of Disneyland Paris.