A successful arrival from one of the railway stations in Paris
When you will get off the train, if you look for a pleasant way to be driven in Paris to your final destination, My Daily Driver is the best solution: it provides you with a private chauffeur service with an immediate pick-up care.
Upon your arrival at one of the main railway stations (Gare de Lyon, Montparnasse, Austerlitz, Gare du Nord, Gare de l'Est), your private chauffeur will wait for you with a welcome sign at the exit of the platform or somewhere else according to your needs and your request.
Your driver will help you with your luggage and will drive you to your destination in a luxury and high-end vehicle to reach your final destination or to make you discover Paris and its districts for a few hours before your next meetings or your flight/train connection. Whether you will travel alone or in group, you can book the best vehicle which fits your needs: a motorbike, a sedan or a 7-seater van.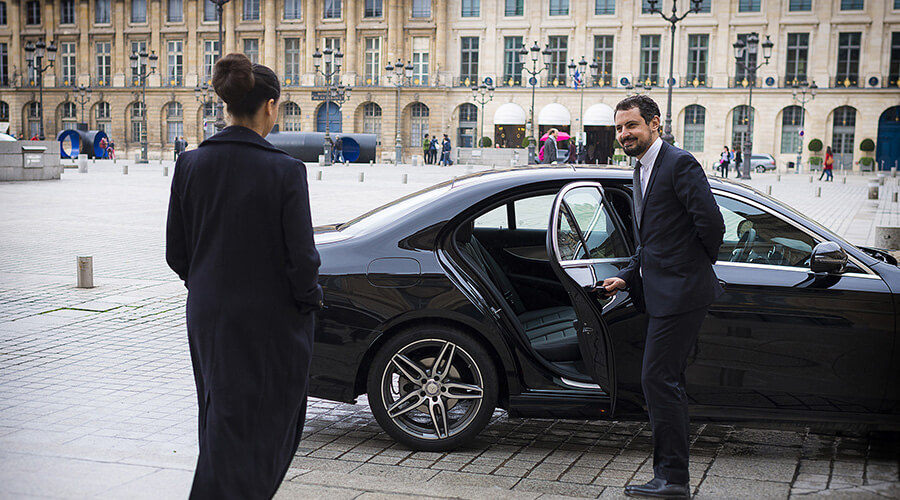 Guarantee of a fixed price
My Daily Driver guarantees you a fixed rate with no additional fees for waiting time in case of train delay. Your chauffeur will wait for you until your train arrives at the exit of the platform or at another specific location in your arrival station.
Personalized welcome
As soon as you get off your train, your chauffeur will wait for you either at the exit of the platform or at a meeting place you have agreed on together. You can easily recognize him thanks a welcome sign with your name on it. Your driver will wait for you 15 minutes before the time of your arrival to ensure your pick-up charge in real time and with discretion.
Real-time tracking of your train
Your driver will know your train number and will be aware of your arrival in real time in order to adapt his arrival with the real arrival time of your train.
An availability by text message
A few minutes before your train arrival at the railway station, you will receive a text message advising you of the arrival of your chauffeur. For any delay or other unforeseen of last minute, your private driver will be reachable by text messages, on WhatsApp of by phone if necessary with the cell number that you will have received.