A getaway to enjoy a breath of fresh air in Normandy
Experience a day or more to enjoy the must-see sites in Normandy: Honfleur and Deauville, located 2 hours 30 minutes from Paris, in the north-west of France.
Both cities have preserved all the "Belle-Epoque" charm of 20th of century with its villas and its seaside architecture, its casinos, its palaces and luxury hotels, its small and luxury boutiques and of course its fine sandy beaches.
Deauville is the most famous "Normandy city" in the world and has so much to offer to travelers. During your day, your personal chauffeur will recommend you a nice stroll along the sandy beach and the famous "planches' boardwalk by the beach.
Deauville is also home to do shopping or to enjoy memorable events not to be missed such as for instance the American Film Festival in September, horse racing events all year long and also to experience outdoor activities: watersports, golf course, horse riding and even a break in one of the thalassotherapy centers.
Close to Deauville, Honfleur is a lovely city to spend few hours. Honfleur is both a medieval, and an artistic town with nice walks to do, a lunch facing the marina or to discover few art galleries in the city.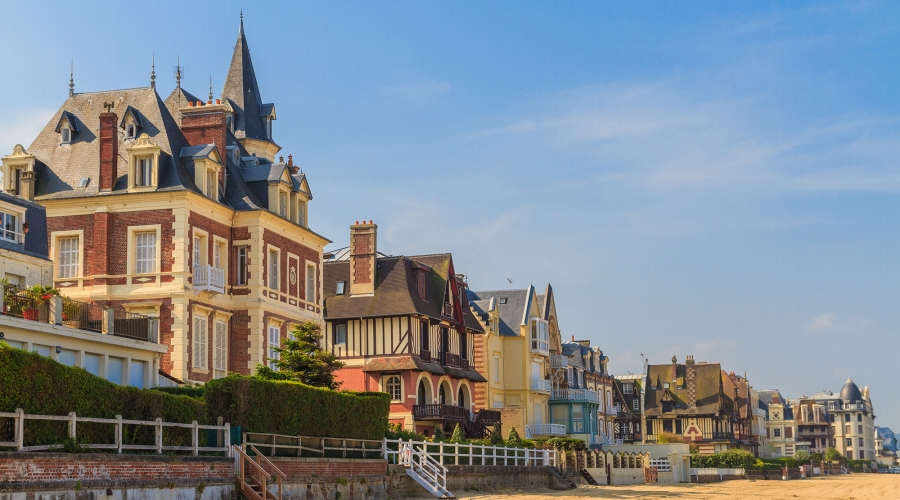 Your private chauffeur will wait for you during your visit in these both cities and your walk in Deauville and/or in Honfleur. He will advise you to have a nice lunch in one of the restaurants in Honfleur's marina or in Deauville city.
If you plan to spend more than one day in Normandy, we also recommend you to spend time in the seaside city of Etretat, a very well-known maritime city with its high white cliffs and its pebble beach. A very nice and windy walk to discover the cliffs is our must-see in Etretat.
With your friends, your lover or your family, Normandy is the ideal destination for a relaxation or athletic getaway not far from Paris.
Thus, would you be ready to enjoy a breath of fresh air in Normandy?