For curious and passionate travelers in History and Art.
For an alternative to the Châteaux in the Loire Valley or for enjoying a one-day trip less than an hour from Paris, the city of Chantilly is the perfect destination for curious and passionate travelers in history and art.
Your private chauffeur will drive you to Chantilly city which is home to so many heritage treasures with an impressive castle, the biggest stables of Europe and amazing gardens.
Chantilly offers several events not to be missed all year long with equestrian shows and exhibitions in the Condé Museum.

When you will arrive in Chantilly, your chauffeur will drop you at the front of the Château, where you will meet your dedicated guide for private visit of the interior of this castle with its large suites, the prestigious library and also have a walk in the heart of its three gardens with an overall surface area of 115 hectares.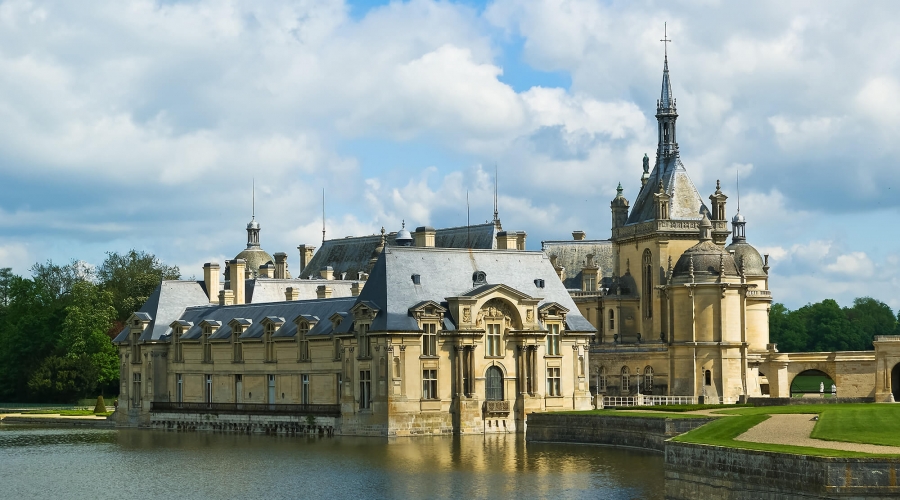 Rebuilt in the 19th century, the Condé museum located in the Château de Chantilly has the second largest collection of antique paintings after the Louvre museum.
During this day, you will also discover the great stables with the Horse Museum and you may attend equestrian shows and demonstrations of horse trainings.
Depending on the weather and your wishes, your chauffeur will advise you to have a lunch in one of the restaurants of the city of Chantilly.
Chantilly is "the cream of the art" for travelers looking for a cultural and historic getaway near Paris.