A smooth arrival at the airport
If you look for personal greeting, high-end transportation from the airport direct to your destination and during your journey with safety, punctuality and responsiveness, My Daily Driver is the best solution!
Whether Roissy Charles de Gaulle (CDG), Orly, Le Bourget or Beauvais-Tillié airport, your private driver will greet you at your arrival airport terminal of your choice and drive you to your next meeting place in Paris, in the suburbs or somewhere else, according to your needs and your specific request.
My Daily Driver offers a high-end and personalized service with a personal chauffeur who will be entirely dedicated to you: he will wait for you at your airport, greet you with a personal sign in order to avoid queues and he will give you assistance in your luggage up to the vehicle.
No waiting charge
If your flight is late, My Daily Driver ensures you a fixed price and no additional charges for waiting time in order to avoid surprises. Your driver will wait for you at the indicated arrival airport terminal respecting your arrival time (according to your arrival schedules that you will give us and also the time necessary to collect your luggage and go through the customs).
Personalized welcome
Your driver will wait for you with a personalized welcome sign with your name on it, either at the exit of customs, at your terminal or at the place you will have agreed together. Your chauffeur will arrive at the pick-up location with a 15-minutes waiting time before your landing to ensure a punctual and personalized pick-up charge.
Real-time tracking of your flight
Thanks to your flight number, your private chauffeur can use your flight tracking to respect your arrival time in real time and adapt your pick-up charge on time.
An availability by text message
You will receive a text message advising you the name of your chauffeur, his cell number and his arrival time. In case of delay or other unforeseen last minute, your driver will be reachable by text message, on WhatsApp or by phone if needed.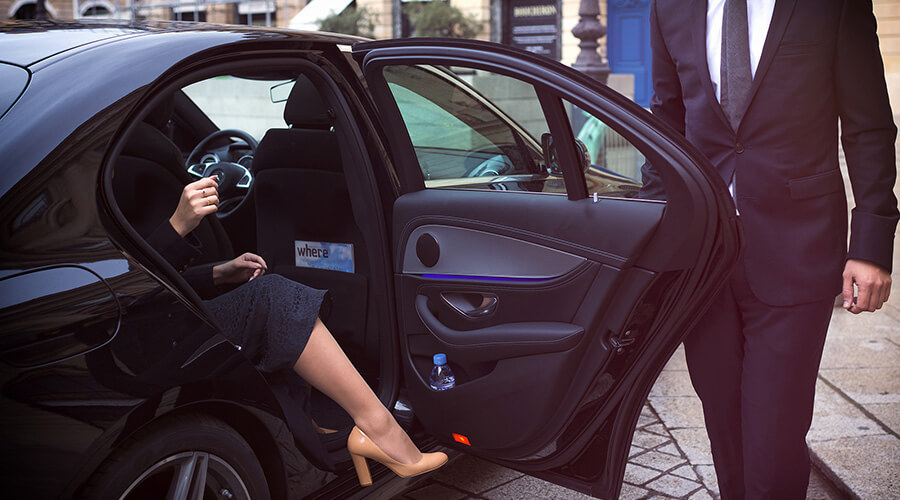 A stress-free transfer to your airport
With My Daily Driver services, you can prepare and book your transfer to your airport with a personalized pick-up charge from your home, your office or other meeting point all around Paris and its suburbs. My Daily Driver guarantees you a discreet, reliable and professional driver with a high-end vehicle adapted to your needs for a transfer and a pleasant ride to your airport in time and in optimum conditions.