Have a serene ride
My Daily Driver is commited to provide you with transportation services that allow you to serenely reach your destination. Quality and high-end service are our core values. We make sure your clients, partners and providers enjoy the safest and most comfortable ride.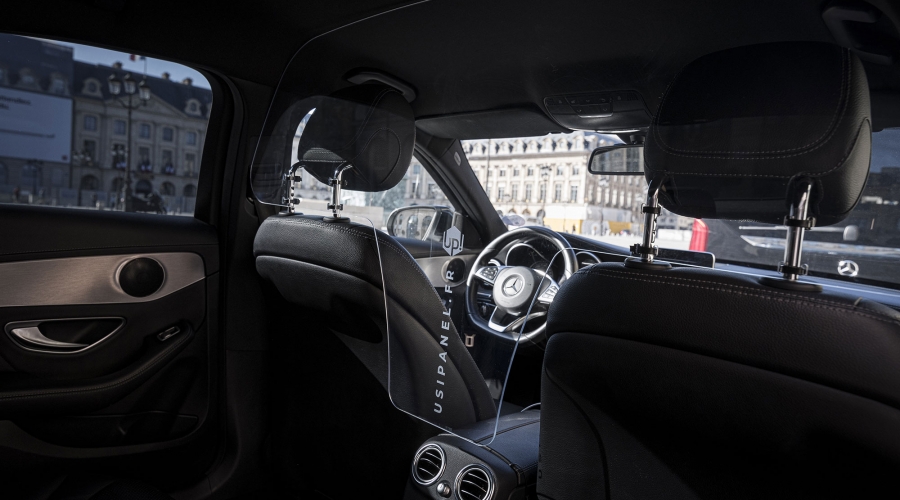 We have implemented a full covid-19 prevention protocol, to which all of our drivers have been trained.
The passenger compartment of our vehicles is ventilated and purified after each ride with an airspray containing 41 natural essential oils. Each vehicle is fully cleaned both inside and out (seats, handles, armrests and windows) with disinfectant wipes.

Our drivers scrupulously observe protective measures. They avoid physical contact with clients. The safety distance is observed thanks to a plexiglas partition separating the driver and passenger compartments. Drivers wear masks they change every 4 hours and single-use gloves.

In all our vehicles, you will find water bottles, a charger for your phone, refreshing towels, but also hand sanitizer and masks.

Moreover, if you need an alternative transportation mode to your train or plane rides, we can provide you with top-quality long-distance private transportation solutions. Whatever your wish, feel free to contact us. Adapting to your requests and needs is our motto. Wether you are a private or a professionnal, we stay at your service 7 days a week.